Antimicrobial Platform
Disruptive New Technology
*Gas, Liquid, or Solid-State Antimicrobial Platform*
Cost effective and economical.
Solid residual coating provides game changing antimicrobial speed and microbial range.
Sanitrol has approximately equal kill-rates wet or dry. Wet dwell time no longer an issue.
-Gram -/Gram + and spore forming bacteria.
-Non-enveloped & enveloped viruses.
-Multiple strains of fungus including emerging pathogens.
Stable with a wide range of surfactants, buffers, stabilizers, fragrances, etc.
Invented, Developed, Owned, Patented, and Manufactured exclusively by Rem Brands, Inc.
Proprietary formulas, ingredients, and manufacturing know-how.
Internationally Patented with numerous trailing applications.
_EPA Registration in progress _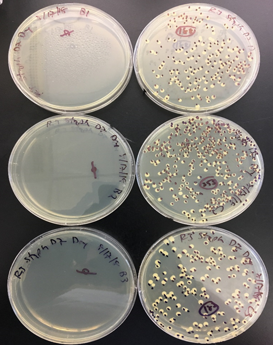 14-day Residual Challenge
Licensing and Partnership Opportunities